I still recall my third birthday.  At the time my family lived in Norfolk, Virginia.  My Mom and Dad got me a Fisher-Price Kermit the Frog Hand Puppet (which I played with until I was about 15), some bubbles, and two plastic toy vehicles; a toy truck and a toy car.  Having  brother who was barely a year younger than myself meant that he too wanted to play with my new toys.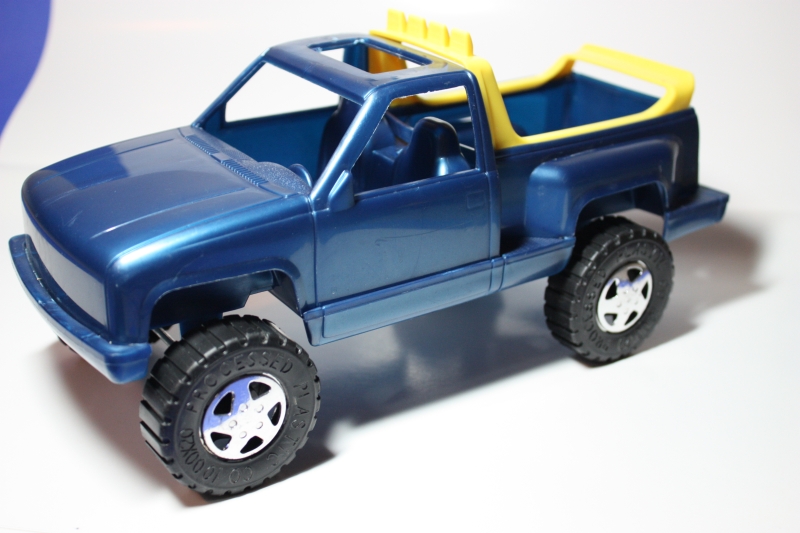 It wasn't more than 5 minutes after opening the car and truck that my little brother decided to yank the axles and wheels right off of both vehicles.  I sat there on the linoleum floor looking at my brand new toys ripped to pieces only minutes after getting them.  My brother, who to be fair was only 2, had broken the clips that held the axle in place on the toy car.  The front axle of the truck had been bent.   Neither vehicle was usable.  I stared for a few moments.  I didn't cry or yell, I just looked.
I grabbed the axle of the car which was the same width, and held it for a few moments. With some experimentation I replaced the broken front axle of the truck by using the smaller car axle.    I now had a truck that looked cooler with it's small front tires and big back tires, and it rolled across the floor better with the more smooth car tires.  What once had been broken was now a much more fun toy truck.  My brother and I played with that truck for quite a while; although I did have to remind him not to pull off the wheels.
Some times we feel broken.  We may not even understand why we feel that way.  Although we may feel broken for the moment, God can fix us right up!  Trust in Him, and he will direct your paths for good.